CREDIBILITY assessMENT
Investigative Services
The Centre for Forensic Neuroscience, established in 2002, provides polygraph testing services (often referred to as lie detection) and credibility assessment with the UK's largest team of dedicated expert examiners, with Dr Keith Ashcroft as the Principal Forensic Polygraph Examiner. Each are established professionals in their own discipline, and are available for instruction in your location (N.B. we do not test in domestic contexts under any circumstances) throughout the United Kingdom, Europe, the Middle East and the rest of the world. We are members in good standing at the National Polygraph Association (USA), The British Polygraph Association, the American Association of Police Polygraphists, as well as the American Polygraph Association. We have been trained at American Polygraph accredited & British Accreditation Council academies, including advanced training at the Behavioural Measures UK Polygraph Training Centre operated by Behavioral Measures, and also members of the Society of Forensic Interviewers; we are therefore conversant with best practice.  As such we are independent, impartial and objective in our professional work. We specialise in providing specific issue examinations using only accepted protocols and standards in accordance with the American Polygraph Association and ASTM International (committee E52 on Forensic Psychophysiology). We employ strict quality control procedures, as well as using two examiners to confirm results. Our state-of-the art computerised polygraph systems, such as the Limestone Paragon Acquisition System, have a High Resolution 24 bit Analog to Digital Conversion for superior recording and analysis capability.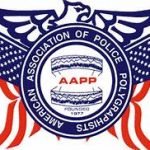 ISSUES OF TRUST SUCH AS INFIDELITY
For resolving relationship difficulties, including financial investigations between intimate partners.
SEXUAL ABUSE
Victim and alleged perpetrator testing in those having legal respresentation only.
EMPLOYEE THEFT
Polygraph testing for private sector employees who are under investigation for allegations relating to economic loss to their employers.
INSIDER ATTACKS
Prevention, detection and investigations of insider attacks.
THERAPEUTIC POLYGRAPH
Polygraph used within a therapeutic setting to assist in disclosure, sobriety and relapses in sex addiction; as well as treatment resistance etc.. We work with the Laurel Centre, Leamington Spa which offer proven psycho-educational programmes for the treatment of sex and pornography addiction and support programmes for partners.
PRE-EMPLOYMENT
We provide polygraph screening testing for Public and Private sector companies, as well as periodic honesty testing, including drug screening.
PAIRED TESTING (Marin Protocol)
Used in situations where one of two opposing witnesses is most likely being deceptive. Effectively used in mediation contexts.
ASSET FORFEITURE TESTING
For identifying concealed assets.
EXONERATION
Polygraph testing for those who have been granted leave to Appeal (N.B. ~ in the UK this cannot form the basis of appeal against conviction) (Pro Bono).
PROFESSIONAL MISCONDUCT
Polygraph testing for those alleging acts of misconduct or accused of same.
IMMIGRATION, SHAM MARRIAGES AND ASYLUM
Polygraph testing of individuals seeking asylum are used to determine the validity of the claims of the petitioner in immigration cases. The statements of the petitioner requesting asylum can be verified by a polygraph test. The results of the test can assist in making an informed decision with regard to granting or withholding asylum.
CRIMINAL DEFENCE
Forensic / Criminal matters: such as homicide, sexual violence, theft, fraud, sabotage, and espionage. Allegations of sexual abuse are subject to our enhanced service with two forensic polygraph examiners. CFN provides solicitors and lawyers with an assessment as to the credibility of the defendant and witness in criminal matters.
POST-CONVICTION SEX OFFENDER POLYGRAPH TESTING
To effectively manage sex offenders in the community.
INTELLIGENCE VERIFICATION
Polygraph testing to assess the value of critical intelligence sources.
THEORY OF CREDIBILITY ASSESSMENT:
The underlying theory of how the polygraph instrument identifies the particular arousal pattern for each channel does not rely on fight, freeze or flight i.e. threat of punishment, consequences of being caught lying or even psychological set. Nor is it a conditioned response, or related to anxiety (there is no basis in research for this). These notions are outdated and irrelevant to modern polygraph science. Current understanding refers to what is known as the 'orienting response' to novel or important stimuli, which are intrinsically related to experiences in autobiographical memory, emotional salience and the act of lying requiring increased cognitive processing. Specifically, it takes more cognitive activity to lie than to tell the truth because you need to construct a narrative, so the degree of cognitive processing can be relevant in determining deception. This collection of underlying neural processes give rise to increased autonomic arousal that is routinely detected by the polygraph instrument. Thus, essentially, we are analyzing the strength of attention as determined by autonomic arousal.